SET MENUS
or make a menu from ideas below
MENU IDEAS FOR YOUR ADJUSTMENT
PAELLA MENU
Goat Cheese & Caramelised Onion Topped with Walnuts and Balsamic
Escalivada Topped with Anchovies and Pine Nuts
Iberian Ham & Melon Skewers
Mediterranean Hummus
Olives with Local Herbs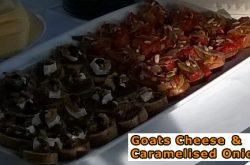 Seafood Paella
(King Prawns, Squid, Cod, Mussels, Clams,..)
Royal Paella
(Meat & Fish,..)
Vegetarian Paella (photos show preparation)
(Asparagus, Red Peppers, Chestnut Mushrooms, Green Beans, Chickpeas, Aubergine: depending on the season)


Salads
Mexican Salad
Mixed Green Leaves with Parmesan & Walnuts Salad
Buffalo Salad
Dessert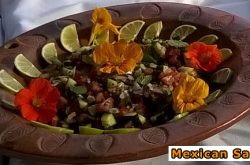 ---

PAELLA DELIVERY 20€ SET MENU or make one from above ideas


---
BARBECUE MENU
Iberian Ham with "Pà amb Tomàquet"
Escalivada Topped with Anchovies and Pine Nuts
Melon & Pineapple Skewers
Guacamole with Nachos
Olives with Local Herb
Marinated Steak Skewers
Entrêcot or Leg of Lamb in Mountain Herbs
Assorted Local Sausages
Moroccan Style Chicken Skewers
Pork Tenderloin with Dates Skewers
Vegetarian Skewers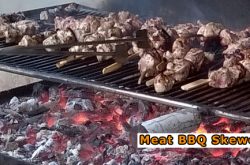 Side Dishes &Salads
Mexican Salad
Mixed Greens with Orange, Blueberries & Caramelised Walnuts
Tomato Salad with Balsamic Dressing/li>
Grilled Vegetables/li>
Dessert
Chocolate Cake & Strawberries from Maresme on Skewer
Fresh Fruit Salad with Cream/li>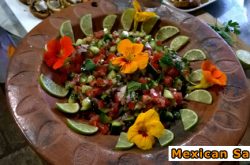 ---

BBQ BUFFET 27.50€ SET MENU or make one from above ideas


---
ADDITIONAL OPTIONS
Tapas Options
Goat Cheese & Caramelised Onion Quiche
Giant Garlig Prawns
Iberian Ham with "Pà amb Tomàquet" (Tomato rubbed-bread catalan style)
Escalivada Topped with Anchovies and Pine Nuts
Patatas Bravas
Sea Food Paella
Morcilla Sausage with Onions & Pine Nuts on Olives Bread
Mushroom Croquettes
Cod & Caper Croquettes
Pork Tenderloin with Dates Brochettes
Mediterranean Hummus
Mussels in Cava Sauce
Spanish Tortilla
Chorizo & Cheese Tortilla
Xató de Sitges (Traditional Catalan salt cod salad)
Eggplant au gratin with Bacon and Cheese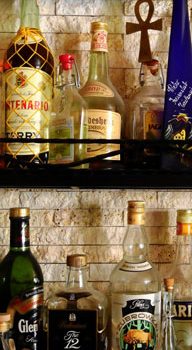 Desert Options
Chocolate Cake with Fruits on Skewer
Cheesecake with Blueberries
Profiteroles with Hot Chocolate (Cream Puffs)
Lemon & Lime Tart
Layered Fruit and Yogurt Parfait
Almond Cake with Moscatell
Catalan Crême Brulée
Fresh Fruit Salad with Cream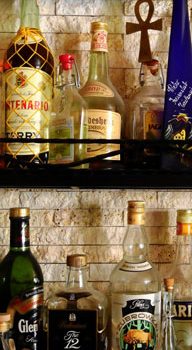 Drink Options

LIQUEUR
Midori (melon), Chartreuse (cinnamon, juniper, peppermint), Galliano (vanilla)
AMARO
bittersweet Italian liqueurs. Many amari contain spices and bark and citrus peel, creating rich, dark, and even minty flavors.
VERMOUTH
Aromatized, fortified wine, full of spice and cooling cola flavors but also pert citrus and, in white vermouth, floral like and herbs.
SHERRY
Nutty-rich sweet complexity
GRAPPA
Smooth, sometimes "raw" grape flavor
BRANDY
Treditional distilled wine after dinner drink, stronger liquor or newer fresh and floral, fruit brandies (Austrian schnapps)
OUZO
Liquefied black licorice, plus a variety of spices, including fennel, coriander, and cinnamon. Potent and cooling.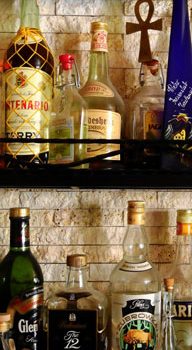 ---
WEDDINGS
Glass of Cava or Champagne from welcome Table & assortment of Mini Canapes
Tapas Appetisers, First Course and Main Course with chosen Mediterranean Dish, Barbecue or Paella with Side Dishes & Salads. Dessert with Assorted Miniature Delights & Wedding cake. Buffet Style 40 guests max or Sit-down Service for up to 25 guests. Personalised menu available, as required.

Welcome Table with glass of Cava or Champagne
Smoked Salmon Rolls topped with Caviar
Caramelized Onion & Goat's Cheese Topped with Walnuts and Balsamic glaze
Iberian Ham & Fig Skewers
Escalivada topped with Anchovy & Pine Nuts (Roast Peppers Catalan style)
Traditional Toasted Bread
Mediterranean Hummus

Seafood Paella
(King Prawns, Squid, Cod, Mussels, Clams,..)
or
Royal Paella
BBQ Options
Steak & Dates Skewer with Mango Sauce
Enrêcote or Marinated Leg of Lamb
Moroccan Style Chicken
A Selection of Local Sausages

Side Dishes & Salads
Green Leaf Salad with Orange, Blueberries & Caramelized Walnuts
Mexican Salad
Tomato Salad with Balsamic dressing
Desserts
Catalan Crème Tartlets topped with Fruits
Profiteroles with Hot Chocolate
---
VIP MENU – 6 MIN

WELCOME TABLE
APPETISERS & CANAPES
Iberian Ham with Melon Delight
Goat Cheese & Caramelised Onion Canapes
SIDE DISHES & SALADS
Escalivada Topped with Pine Nuts with Traditional Toasted Bread (Red Peppers Catalan style)
Green Leaf, Orange, Blueberry & Caramelised Walnuts Salad
Tomato Salad with Balsamic Dressing
Mexican Salad

MAIN COURSE BUFFET
Seafood PAELLA
BBQ:
Steak Kebabs
Assorted Local Sausages
Moroccan Chicken Skewers
Pork Tenderloin marinated with Dates
MAIN COURSE VEGETARIAN OPTIONS
(choose one or more, if several guests are vegetarian)
Vegetable Skewers
(courgette, peppers, onion, cherry tomatoes…)
Mushroom Skewer
Chicken Sausage
Veggie Sausage
Veggie Burger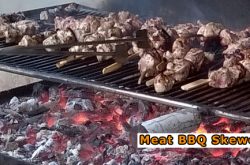 DESSERT
Profiteroles with Hot Chocolate and Fruits of the Forest
Price includes:
All Food Buffet Style
Table Settings (Crockery, Cutlery, Glassware)
Cooking Team
Additional:
Sit-down Service
Rental of Furniture (Tables, Chairs, etc.)
Wedding or After Dinner Drinks
Coffee & Tea Service
Table Service and Table Decorations
Late Night Snacks (left for later)

---
ENQUIRE
Please 'Contact Us' with your requirements from the above
PRICES
PLEASE NOTE: Prices include Tax and whilst priced 15+ quests is optimum. VIP options allow for less
VENUE
Travel outside of Sitges is normally additional, especially during peak
---